Griffiths De Kock Racing invite you to view our horses available.  We undergo an extensive selection process to ensure we purchased well bred, sound racehorses at an affordable price. 
Click here to find out more
about getting involved in the thrill of racehorse ownership.
3 Year Old Bay Filly
Owners: R Griffiths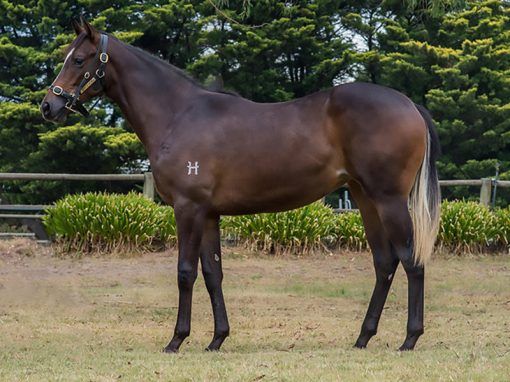 3 Year Old Brown Filly
Incentives:
Video Link: 
https://youtu.be/vZxljxS5fEo
I have invested a lot into this dam, having purchased Classic Diva, a dual metropolitan winner and also a Pierro filly, La Pietra, who is shaping up well and I thought this was the best mating so far for this mare, so I just had to have her.
This filly has the same cross to Alizee and also Divine Quality so I am sure success will certainly follow this filly.
She has great muscle and strength as well as all the Vobis bonuses. Vancouver is a champion young sire and this filly looks like she will run early.
For more information email jack@griffithsracing.com.au or call 0408 391 886
3 Year Old Bay Colt
Incentives:
Video Link 
https://youtu.be/yUogqOvIWVY
This is a good looking Bay colt by the most exciting sire in the northern hemisphere, No Nay Never. His progeny are flying overseas and this is his first Australian crop.
He is out of Solar Antiquity, a mare I trained who ran 2nd in the Group 1 Goodwood Hcp and 3rd to Alinghi, also in Group 1 company. I also trained her daughter Solar Duchess who was a Seven time winner for the stable.
This is a good family full of winners and although this colt has a bit of growing to do, he is very well balanced and sharp. He is a ripper colt and terrific value with all the Vobis bonuses attached. He would be a great edition to anyone's portfolio.
For more information call 0408 391 886 or email jack@griffithsracing.com.au
PO Box 656
Cranbourne Training Complex
Grant St
Cranbourne, VIC  3977
Are you currently on the lookout for someone to assist you and also do composition assistance? Allow you to ace your documents by simply assigning you a full-time essay assistant for your own mission
' I've got a deadline tomorrowwill you assist write essay?' Will assist write my paper for me along with your essay homework. You can attain essay guidance for all school essays.